Our Team
Kazuna Consulting is majority Tahltan-owned. We are proud to work with our dedicated, thoughtful and hard-working team. Below you'll find information about our 3 partners. Let us know how we can assist you.
Norman Day, Tahltan Elder
Majority Owner and Founding Partner

Norman Day is a respected Tahltan Elder who cares deeply about the Tahltan Nation and its land, culture and people. He is a strong advocate for employment, training and educational opportunities, and takes pride in serving his people and empowering others, particularly the younger generations.
Since becoming an electrician in his mid-twenties, Norman has worked at the majority of mining and mineral exploration projects in Tahltan Territory, along with many projects and homes in Telegraph Creek, Dease Lake and Iskut. He created his own business, Norad Electric Ltd., in 1987 and worked almost exclusively in Tahltan Territory since that time period.
He also spent multiple years serving as a Tahltan Band Councillor for the Tahltan Band, working as a School Board Trustee for School District 87 and as a board member for the Tahltan Nation Development Corporation (TNDC).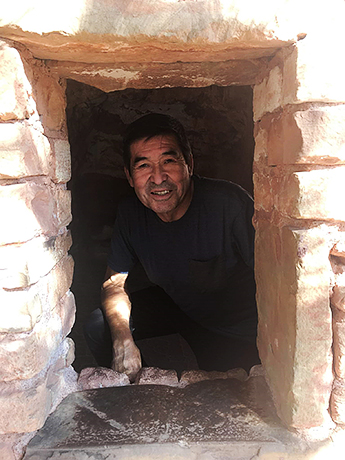 While serving on the Tahltan Band Council, Norman took the lead on the capital projects in the community and led the construction of the Telegraph Creek's Recreation Centre, Nursing Station and the Elders Complex, all of which are still functional and utilized by the community members to this day.
Norman was born and raised in Telegraph Creek in the 1950s. He grew up the eldest of ten children to Doreen Day (nee Dennis) and Fletcher Day. Norman grew up speaking fluent Tahltan, but eventually switched to English when the Tahltan communities had many children removed, including Norman, to attend residential school throughout BC and the Yukon. Luckily for Norman he spent the majority of his childhood being raised with his family in Telegraph Creek.
While operating his business over the past 35 years, Norman helped raise his five children in Whiterock, Telegraph Creek and Smithers. Norman spends most of his time in Telegraph Creek, but visits Smithers, Kelowna and Vancouver often to visit with his children and ten grandchildren, with more on the way!
Kenzie Jessome, MA University of British Columbia
Senior Archaeological Advisor and a Founding Partner

Kenzie has over a decade of experience of Cultural Resource Management and is a Registered Professional Archaeologist in British Columbia.
He has authored hundreds of archaeological reports and overseen many hundreds of archaeological field studies, mostly in Panama and British Columbia.
Kenzie is originally from Nova Scotia, but moved to the west coast after completing his graduate studies at University of British Columbia. He specializes in the BC's Heritage Conservation Act, Coastal Archaeology, the synthesis of ethnographic / indigenous knowledge with the archaeological record.
Matthew Joyce, BSc. Simon Fraser University
Registered Biology Technologist and a Founding Partner

Matt is a registered biology technologist in good standing with the BC College of Applied Biology. Matt attended University of Victoria and Simon Fraser University and where he obtained BSc. in Environmental Science.
Matt's 11 years experience as environmental consultant with experience in run-of-river hydro, oil & gas, municipal operations and maintenance, forestry and mining in British Columbia, Yukon, Alberta and Northwest Territories.
Kazuna Consulting was first envisioned when Norman and Matt realized they shared a mutual vision of environmental resource management that integrated Western science and Tahltan traditional knowledge and perspectives.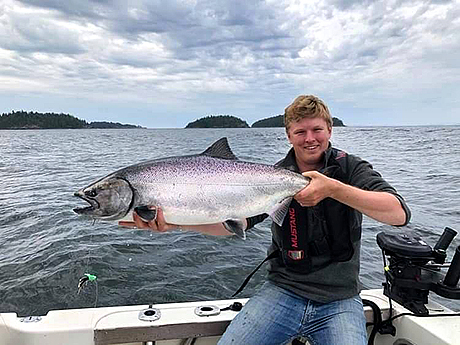 Kazuna Consulting operates with a commitment to meet all Federal, Provincial and WorkSafeBC requirements on each and every one of our projects.
At Kazuna Consulting our workers safety is our #1 priority.
Kazuna Consulting uses the best practices and industry standards to ensure the safety, health and well-being of all of our employees and other workers on site.
Are you looking for fascinating and meaningful work? A career in Archaeology and Environmental Services may be perfect for you!
CAREERS > Join our team!
We are looking for Archaeologists and Biologists of all experience levels

Priority hiring will be given to Tahltan Nation members

Please email a cover letter and resume to:

email hidden; JavaScript is required