First Nations – Tahltan Connection
Kazuna Consulting is majority Tahltan owned & operated.
Kazuna prioritizes hiring of Tahltan Nation members to responsibly access these economic resources and ensure economic benefit returns to Nation members while ensuring cultural resources belonging to the Tahltan community are duly safeguarded for future generations.
Tahltan territory is endowed with abundant natural and cultural resources.
Fish, wildlife, mineral and forestry resources have been relied upon and safeguarded for thousands of years.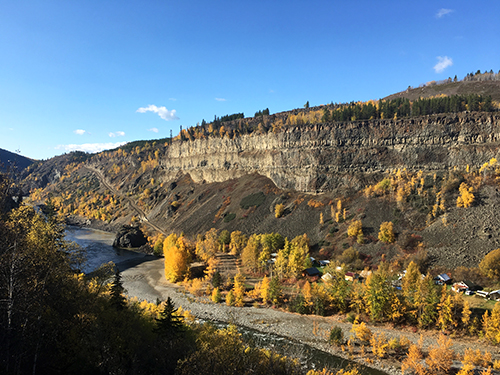 Kazuna Consulting represents the forward-thinking intersection of environmental science, Archaeology and First Nations traditional knowledge.
First Nations involvement in resource management will continue to grow in the future.
As a majority Tahltan owned and operated Cultural Resource and Archaeological Consulting Company, we offer archaeological services that will ensure that your project meets all Provincial Standards outlined under the Heritage Conservation Act, whilst ensuring that First Nation's perspectives, knowledge, and concerns are applied to each project.
We recognize the importance of all heritage and will address any gaps in the archaeological and historical record that exist in your project area to ensure seamless cultural resource management solutions.
Our dedicated and experienced Environmental and Archaeology teams will be happy to address any questions you may have, and discuss the unique parameters of your project.
CAREERS > Join our team!
We are looking for Archaeologists and Biologists of all experience levels

Priority hiring will be given to Tahltan Nation members

Please email a cover letter and resume to:

email hidden; JavaScript is required